ONSLOW GARDENS (Central London)
new bathroom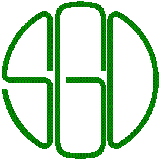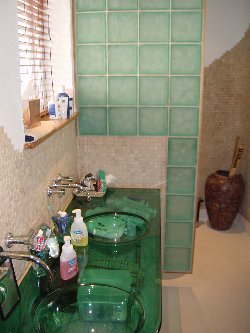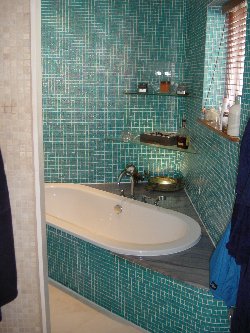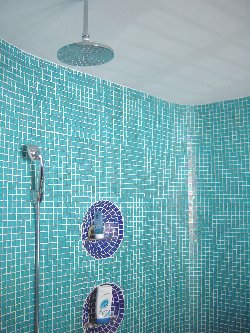 The power shower has a large overhaed rose, and there are two mosac tiled recesses with stainless steel shelves. The whole of the limestone floor drains to a central outlet in the bath / shower area.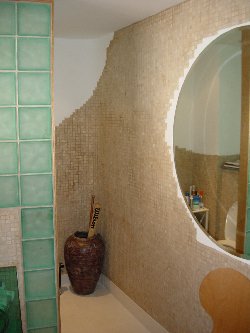 The en-suite bathroom has a solid moulded glass pair of basins, and beyond a marble mosaic and glass block screen to the wc area.
The bath is inset int a blue marble top with an uplighter illuminating the corner glass shelves. The floor of the bathroom is in limestone and has a central drain. The whole of the bath area is used as a shower area, with a ceiling mounted shower outlet.
Mirror has heater behind to stop misting. Walls finished with random edge marble mosaics, and textured plaster.