DINING ROOM
panelling taken down and rebuilt. floor lifted and relaid, rewired with dimmers and picture lights and redecorated. The project was carried out with the Clients in residence, but there was some disruption!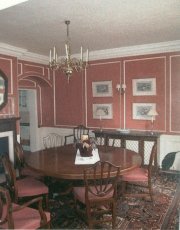 PARK HOUSE HAMPTON COURT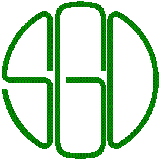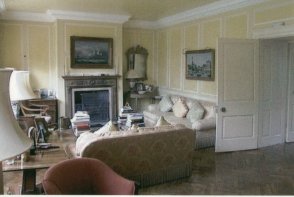 DRAWING ROOM
pannelling taken down and rebuilt. Parquet floor repaired. New Radiators. Extensive rewiring and redecorated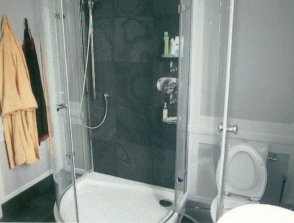 SHOWER ROOM
New glass walk in shower and slate back and surrounding floors. Existing panelling renewed to retain charachtor of bathroom. All new sanitary fittings. Undertile heating, powers shower.
Slate tile floor laid with glass fibre under to protect against leakage should floor grouting fail.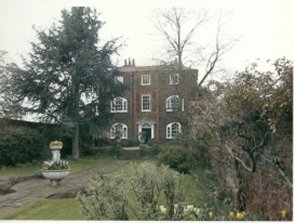 We have caried out extensive work to the outside of this fine house over several years, including new windows in slim hardwood matching sections, new gutters and bespoke lead hopper heads and downpipes. Brickwork repairs and repointing. Redecorating.